*Hollywood trailer voice* From the director of 'Kid Cop'... Comes a movie about an ordinary high school boy... who discovered his hidden power... the summer blockbuster you have been waiting for....
HK / 変態仮面
Hentai Kamen! It translates '
Pervert Mask
'! Yeah, you heard me right!
PERVERT MASK!!!
About a super hero that wears fishnet stockings, a borat-style banana hammock, and a woman's undergarment as a mask to hide his identity! Because obviously he has dignity to protect *irony*
With the tagline "Panty bless you", how could it not be awesome!!
Oh... and the way he wears it too...Doesn't it remind you of a certain breathing apparatus of a certain villain of a certain dark knight??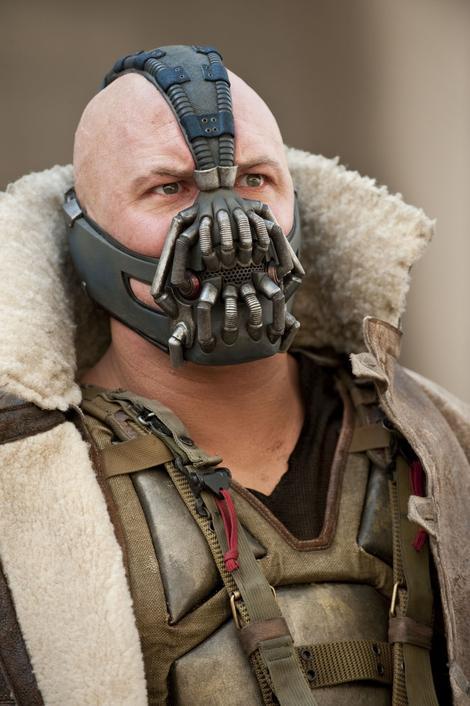 Dafuq!?
The actors mean business as well. Suzuki Ryohei, who was chosen for the prestigious role of HK, bulked up 15kg (30lbs) for the role! Which coincidentally is the same amount that Tom Hardy put on for the role of Bane! hahaha
Oh, and it just gets better! Check out the trailer:
OH... MY.... GOD!!! A schoolgirl gets punched in the face! HK arrives, and how does he get payback.... BY SPINNING HIS CROTCH IN THE FUCKER'S FACE!!! Batman doesn't have shit on this guy!! That's the sorta shit that a hyperactive 10 year old boy who recently discovered porn would think up!! Pure awesome!
It was originally a manga for Weekly Jump Magazine (known for DRAGON BALL, ONE PIECE, NARUTO, BLEACH and countless other successful manga series).
indeed...
Unlike its successful brothers though, such as ONE PIECE which is still continuing after 15 years, this series had been cut after one year. Which is why it would work so well as a feature film! Think about it, there's so little content that you could actually condense the story of the entire series neatly into 1 hour and a half! You'd actually have to make up more crazy shit to pad it out! Or even put in character development so the audience empathise with a 90% naked man who wears undies on his head!
And collaborating on the Screenplay is actor
Oguri Shun
.
He is a huge fan of the original comic, and has even interviewed the author on his radio show.
I too like panties
For those of you who don't know Oguri, he is pretty much the Johnny Depp of Japan. An actor known for his substance as well as his style. It's as if Depp had collaborated on something like Kick-ass... with panties...
In cinemas April 13th, it's a must see for anyone in Japan!!
Check out the
Official Website
(unfortunately, it is all in Japanese)