Yes, Gendo Ikari from the
Neon Genesis Evangelion
franchise is the commander of NERV and the father to the protagonist Shinji Ikari. He is known for being a cold heartless ruthless man who cares more about his
Evangelion project
than the well being of the people around him, even his son (one theory is that this is symbolic of the role of the father in the Japanese family).
Throughout the series he is known pretty much to be like this: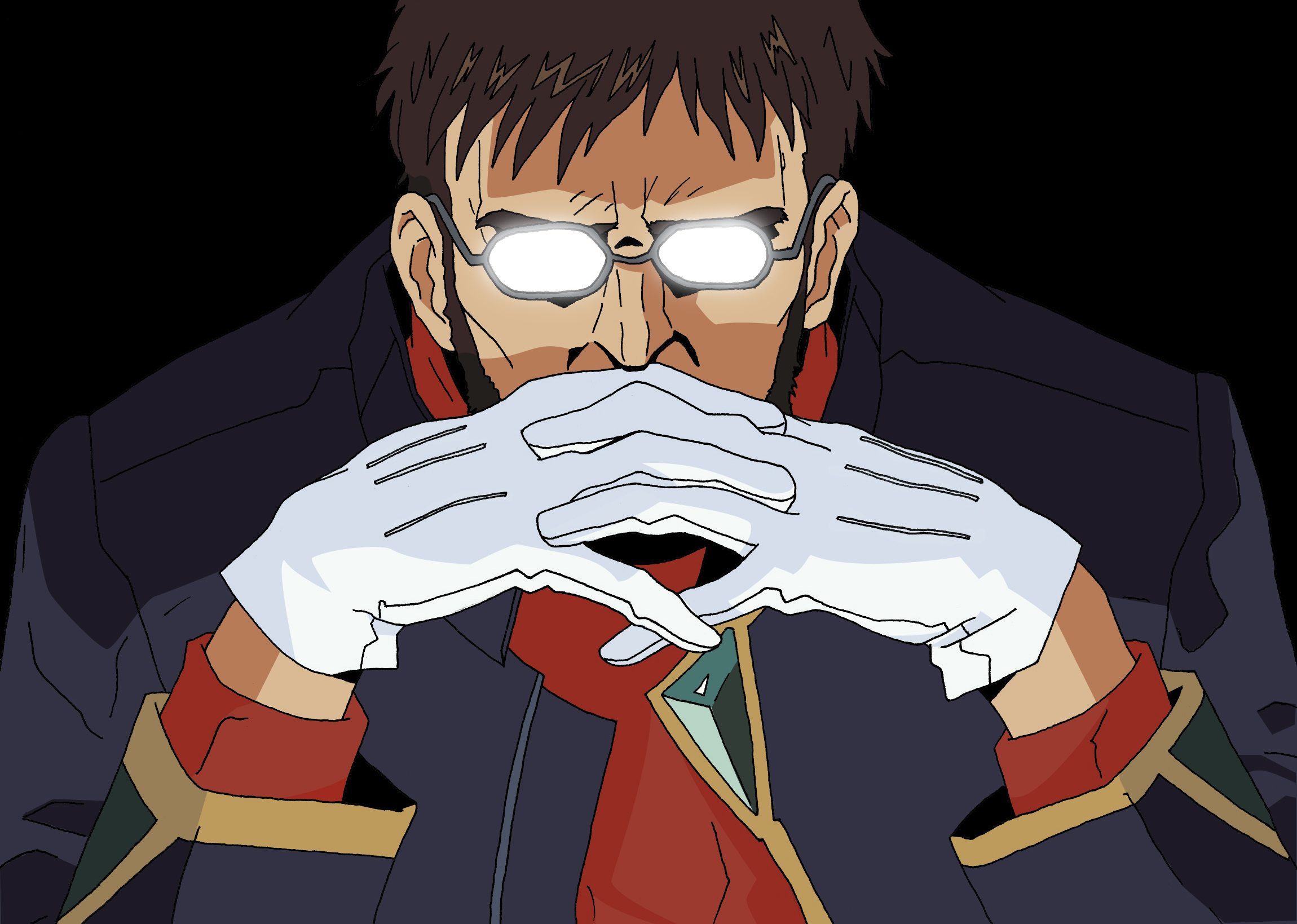 Only shooting lasers out of his eyes would make this scarier
But recently, Evangelion collaborated with
Schick
(the razor company) to promote the release of the new film DVD
EVANGELION 3.33
. For the commercial, Gendo was used as a character who is being interviewed about the razor. But what is strange is how they depicted him. See for yourself:
Yes, he smiles!
The razor blade makes it even creepier
The promotion was meant to show that "Schick can give you a shave so refreshing that it would make even the most callous man in the world gleam".
Yeah, whatever... sell outs...